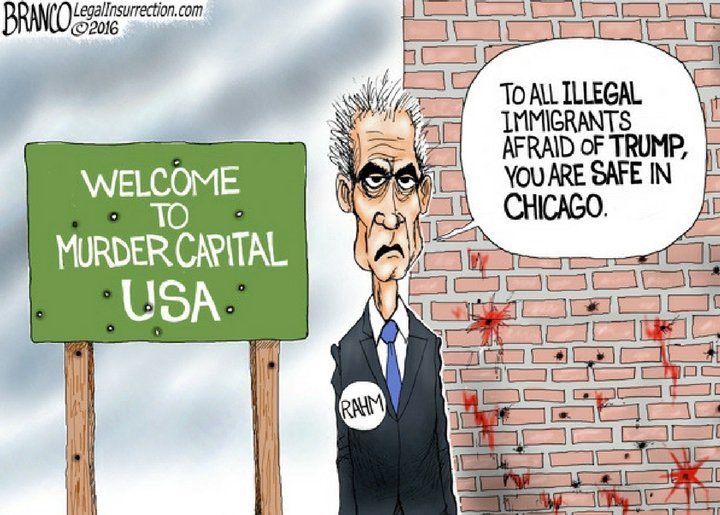 Rahm's Chicago believes you might as well die in Chicago as any other place. His city is notorious for death.
Here is possibly the best example of just how far out of existing reality this guy is. Rahm Emanuel is 'doctor death'. The sign outside of Chicago should say, 'Visit Chicago, but don't plan of leaving'.
With more people being killed per day then in Iraq, Rohm Emanuel, mayor of Chicago, still advocates that he welcomes as many illegal immigrants and war zone refugee that want a new life, or if they just want to come to Chicago to kill as many people as they can before they are caught or killed themselves, Chicago presents the keys to the city treasury where everyone has an equal opportunity to suck the taxpayers dry and keep the city morgue busy.
The fact that even the teachers are little better then most Syrian refugees carry an AK-47 that storm into city hall demanding a life or we, they will destroy the city is of no consequence. Good ol Rahm, a celebrated progressive socialist liberal democrat that might run for president one day, trots out his sanctuary city agenda as being an all inclusive and diverse ideology agenda that will show Chicago as a twenty first century city.