The supreme court was and always has been the fall back position for the progressive socialist liberal democrats to get what they believe is the future of this country without legislation. And with the latest investigation into who voted for whom, it shows that more then 70% of federal judges contributed to and voted for Hillary Clinton in the last election.
Little wonder then Donald Trump will have to fight for every pieces of legislation that he and the Republicans want to enact, even through the people's representatives voted to make it happen.
But again, it's not about the law or the Constitution of the United States, it about the progressive socialist agenda, the ideology of a central authority being supreme. And what better way to make that happened then to have the highest court in the land, ruled by progressive socialist to proclaim what is or what isn't lawful.
By the Grace of God himself, the tide of criminal activity, the disciples of debauchery of the law has come to an end, and by the hand of the people themselves who voted to say we cannot allow this mutative insurgency of liberalism to continue.
Trump's Gorsuch Success Paves Way for Nation Governed by Lawmakers, Not Judges
Katrina Trinko
/
@KatrinaTrinko
/
Long after Donald Trump has left the White House, Justice Neil Gorsuch will likely still be at the Supreme Court.
Once it didn't look like it would happen this way.
And it's to the enormous credit of the Trump White House—and the Trump campaign, which relentlessly focused on the Supreme Court—that it did happen.
Of course, Senate Majority Leader Mitch McConnell did a stellar job in refusing to give President Barack Obama's nominee, Merrick Garland, a vote—saying that voters deserved a chance to weigh in on this important appointment, given how Justice Antonin Scalia died less than a year before the presidential election.
Trump regularly discussed the Supreme Court opening on the trail, and talked about picking from a list of qualified judges that his campaign developed with help from the Federalist Society and The Heritage Foundation, the parent organization of The Daily Signal.
Gorsuch was on that list—and now he's poised to spend decades making Americans' lives better by ensuring that laws are made by lawmakers, not the courts.
Too often in recent decades, we've seen the Supreme Court act as lawmakers rather than judges, perhaps most famously in the cases of Roe v. Wade, which made abortion a constitutional right, and Obergefell, which mandated all states recognize same-sex marriages. Or consider the 2012 Obamacare case, where the Supreme Court's tortuous interpretation of the individual mandate as a tax—contrary to Obama's own talk about it—allowed the controversial law to remain in place.
And already in the Trump presidency, we've seen the effect of activist judges: Trump's executive order restricting travel from six Middle Eastern countries, done for national security reasons, has been blocked from implementation thanks to judges.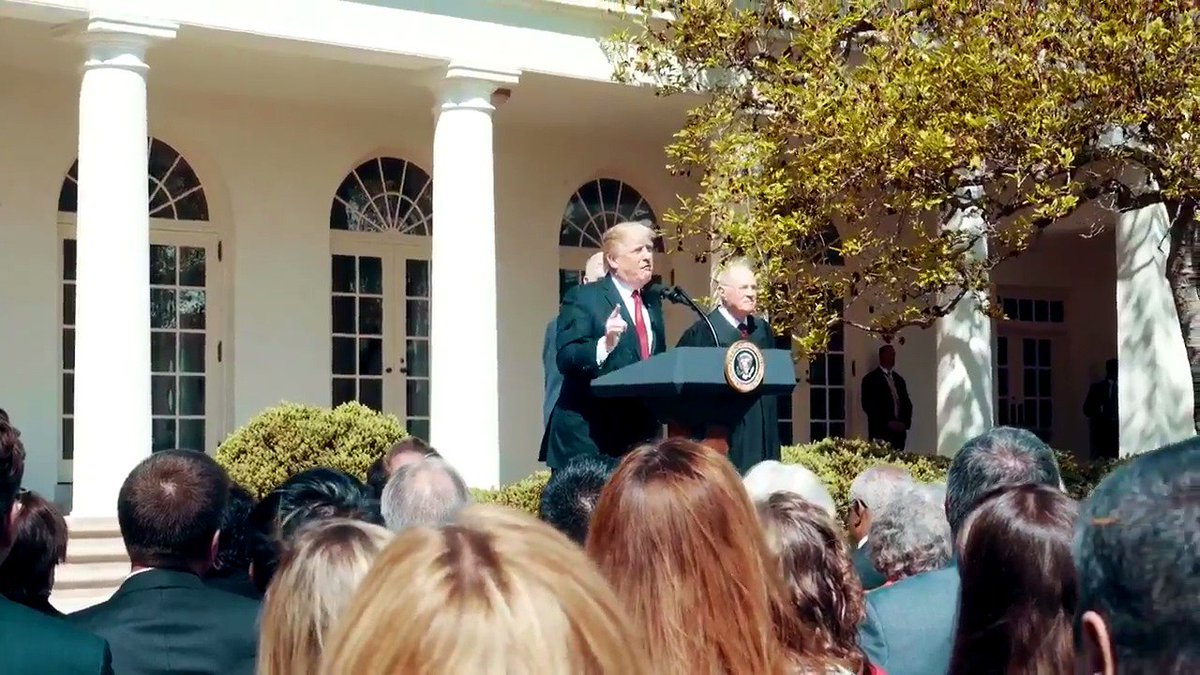 Watch the video listed below.
Ultimately, due to activist judges in the lower courts, it will likely be the Supreme Court that decides whether many of Trump's policies are implemented—or blocked.
That's not a healthy sign for our nation—which should be governed by lawmakers, not judges—but it's the sad reality of the current times.
And while Gorsuch may be one of nine, he's poised to have a big impact on the long-term future of our country.
In recent years, several Supreme Court cases have been decided by just one vote—including cases about gun rights, free speech, property rights, religious liberty, voting rights, and abortion, as documented in The Heritage Foundation's "
Supreme Consequences
."
"To pull off a wildly successful Supreme Court confirmation in the face of unprecedented partisan opposition is hard enough. To do it starting only 10 days after taking office is exceptional," Carrie Severino of the Judicial Crisis Network wrote in National Review.
Trump moved quickly and effectively to get Gorsuch nominated and confirmed. And now Gorsuch's presence on the Supreme Court is encouraging to all Americans who want us to return to being a nation governed by elected officials, not rogue judges.
As Gorsuch himself put it, "It is the role of judges to apply, not alter, the work of the people's representatives." Having a new Supreme Court justice with that philosophy will help our country, hopefully for decades to come.
Watch the video
: (Copy and Paste) https://twitter.com/realDonaldTrump/status/851555178910064640